Professional Watch Repair Kit Tool Battery Replace Back Case Opener Remover Set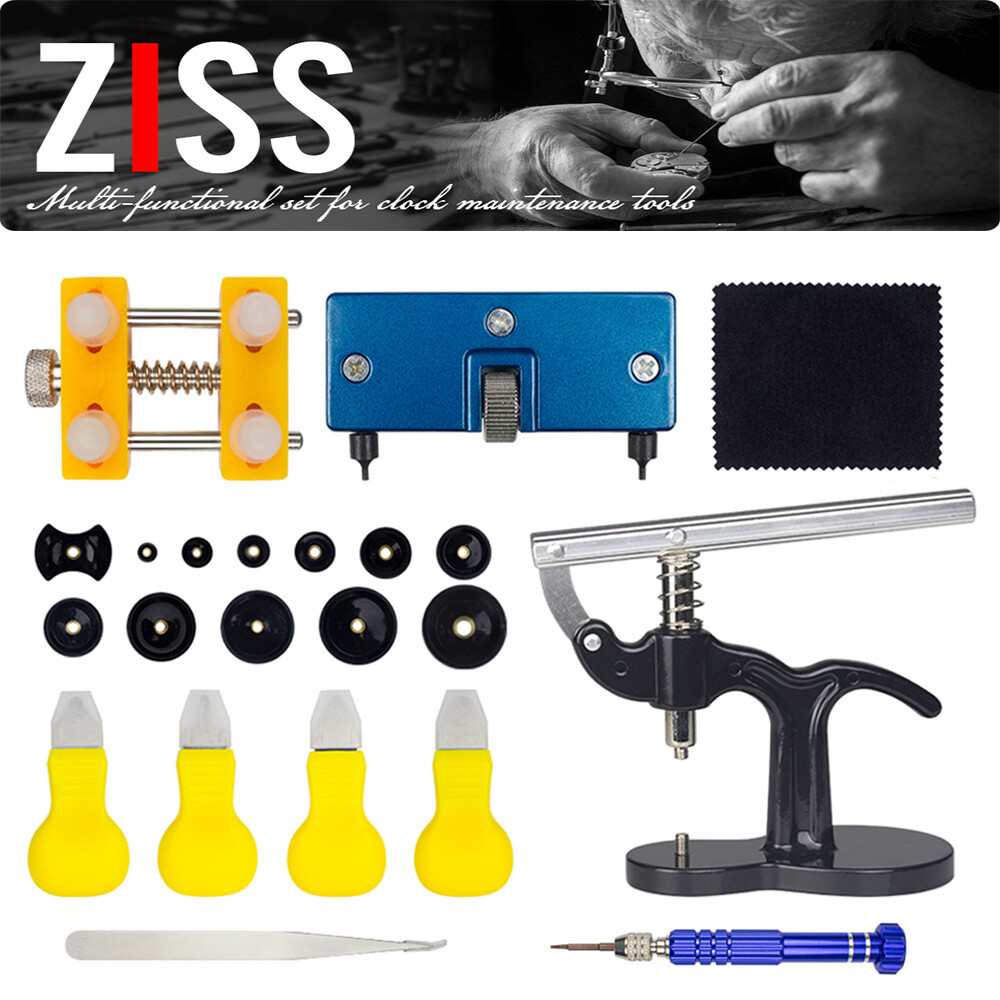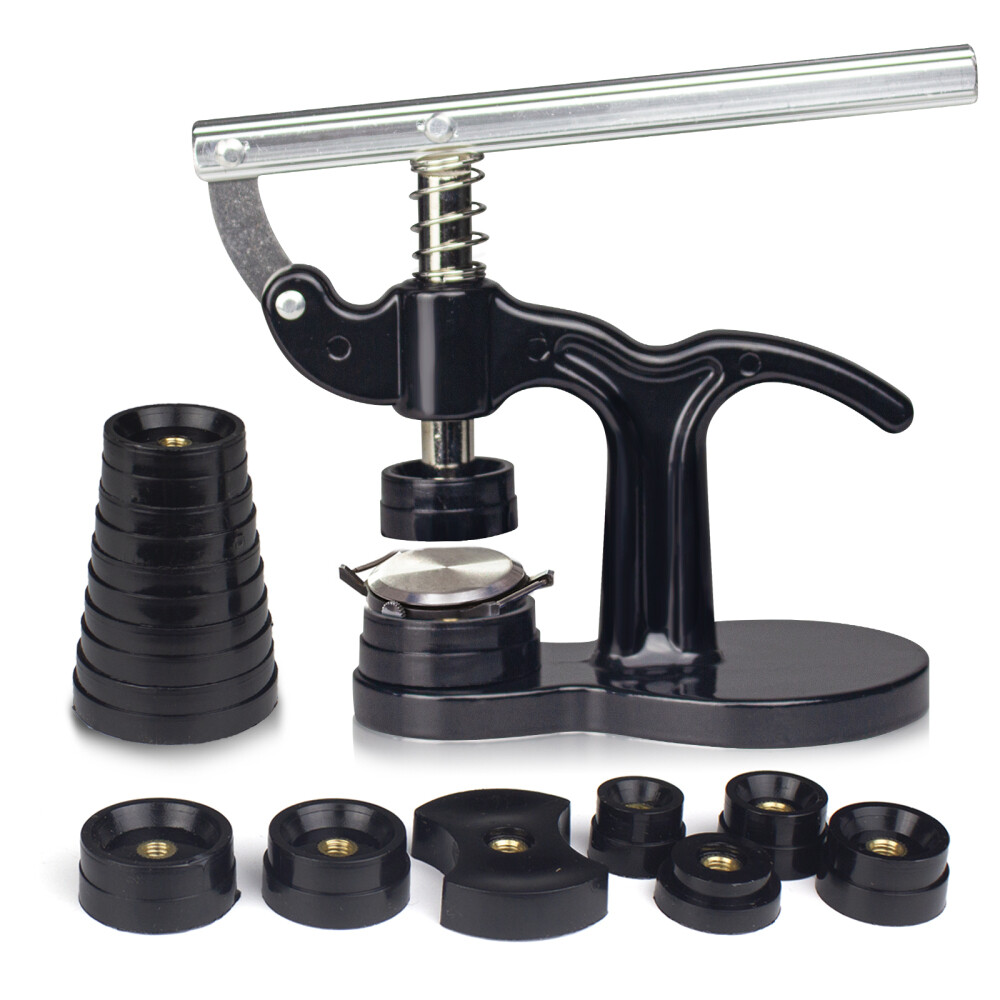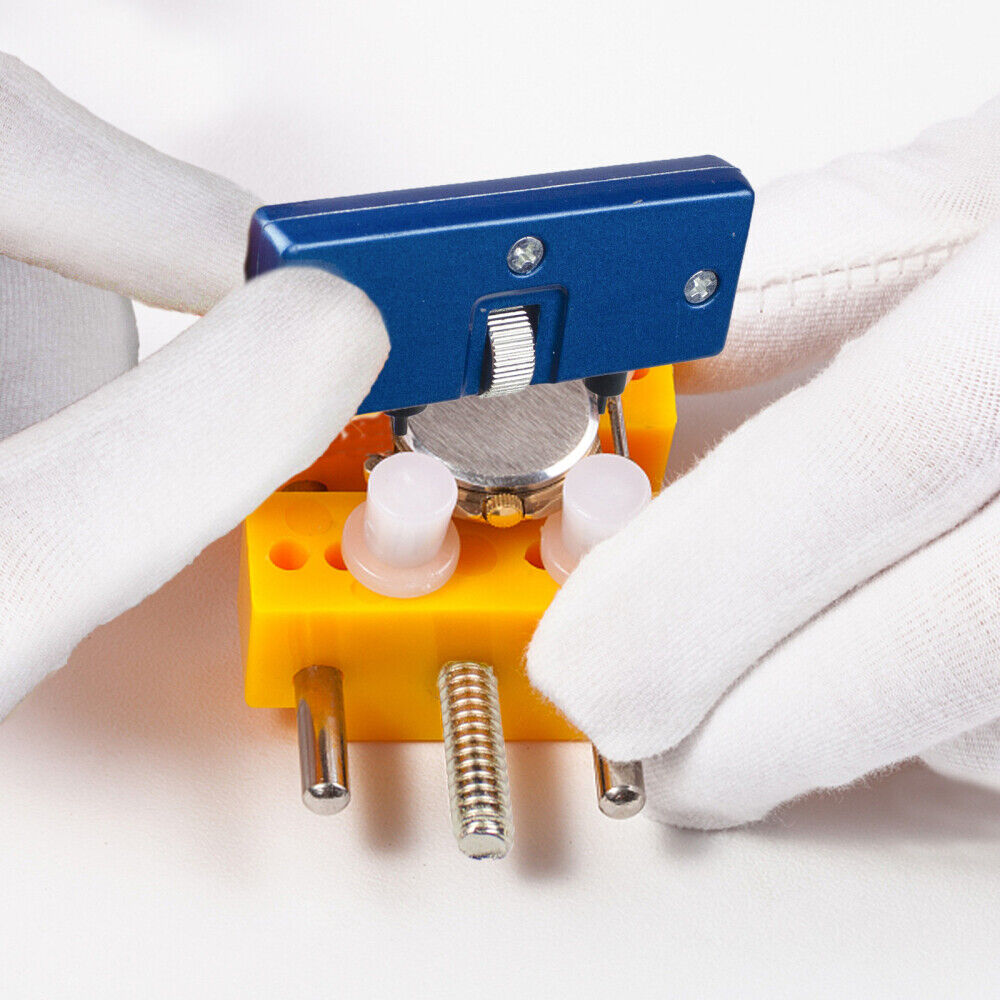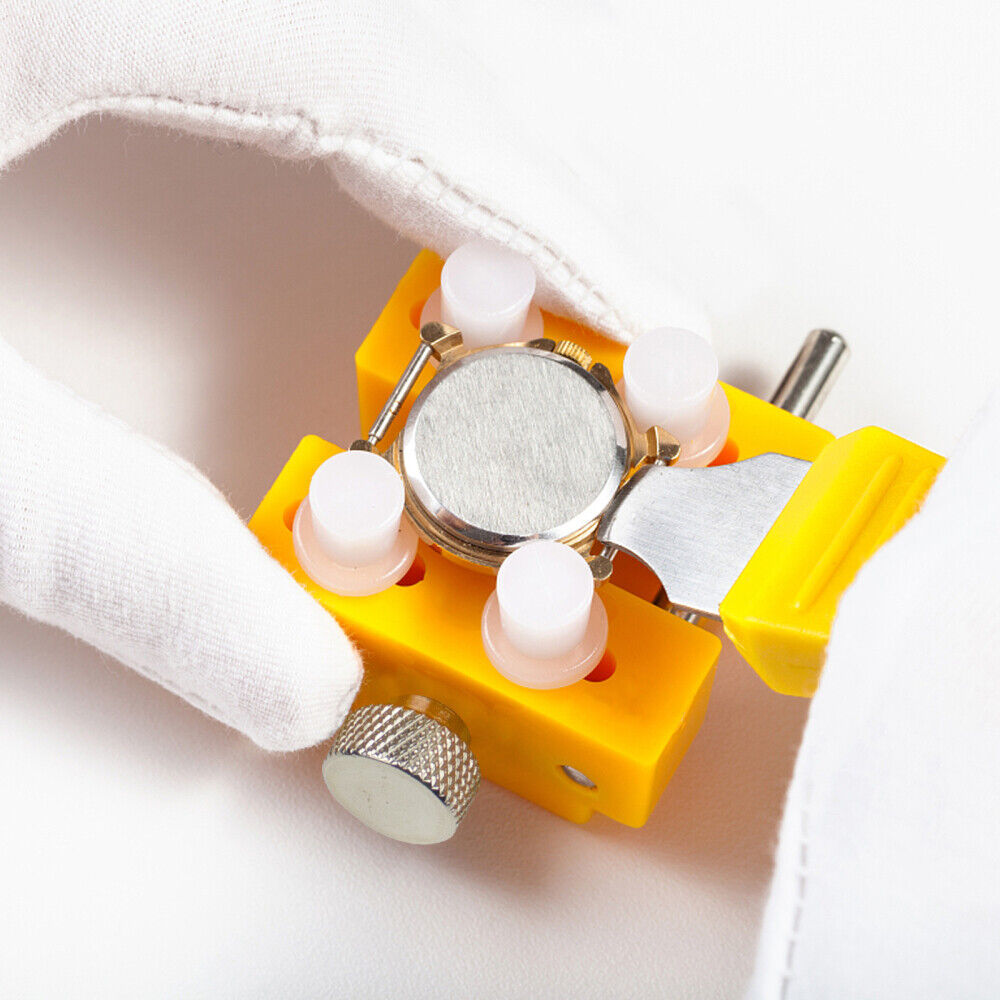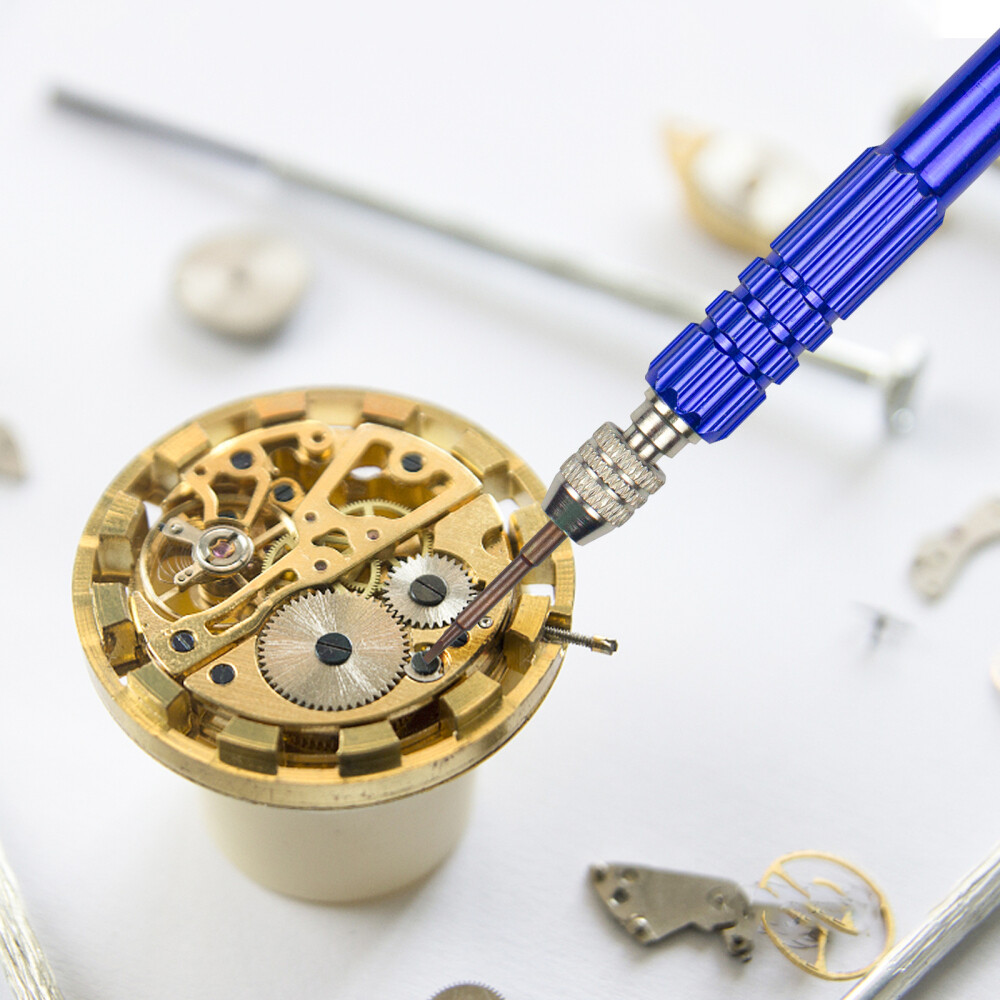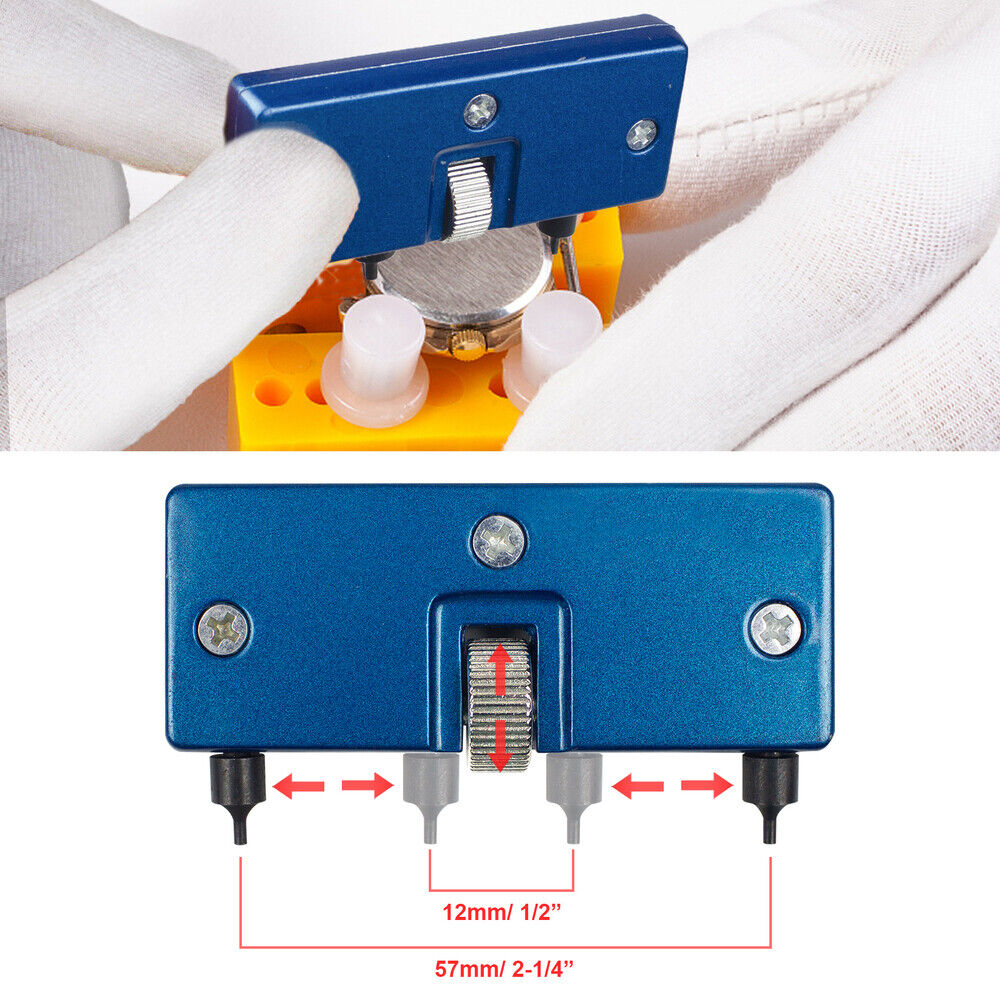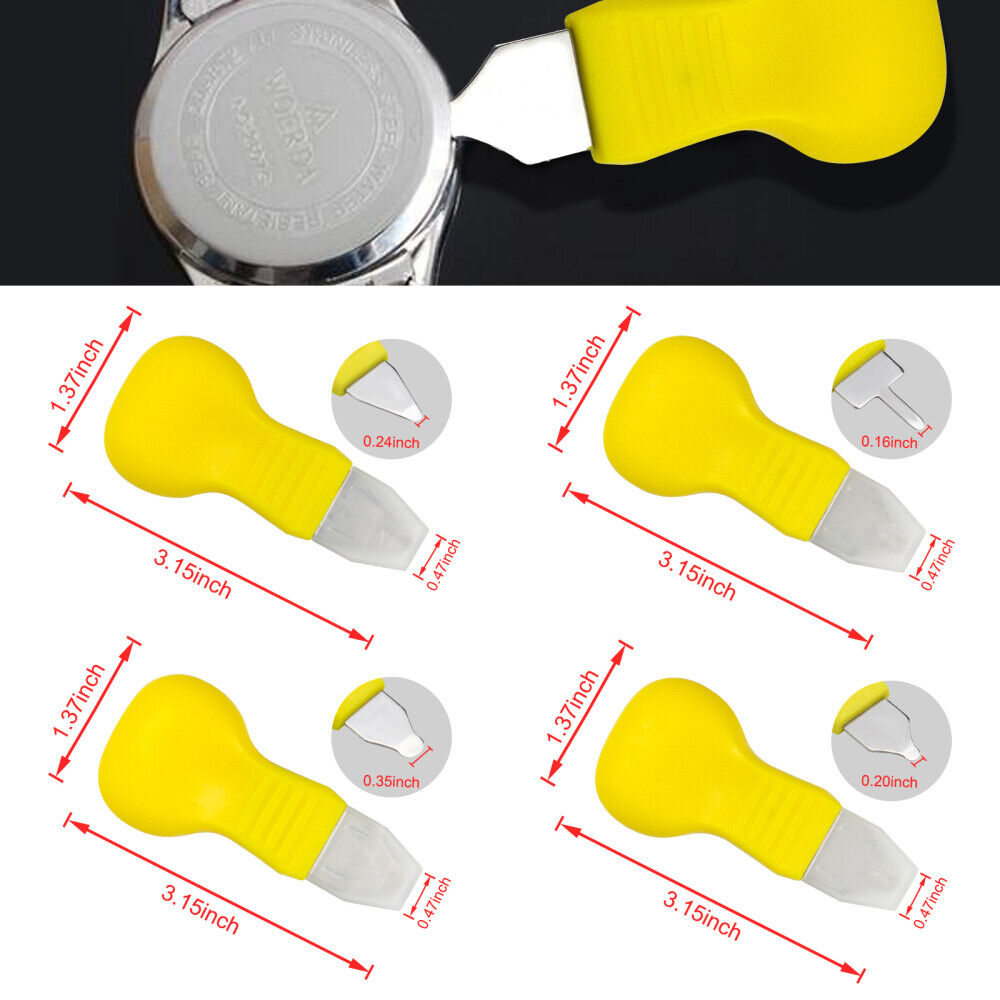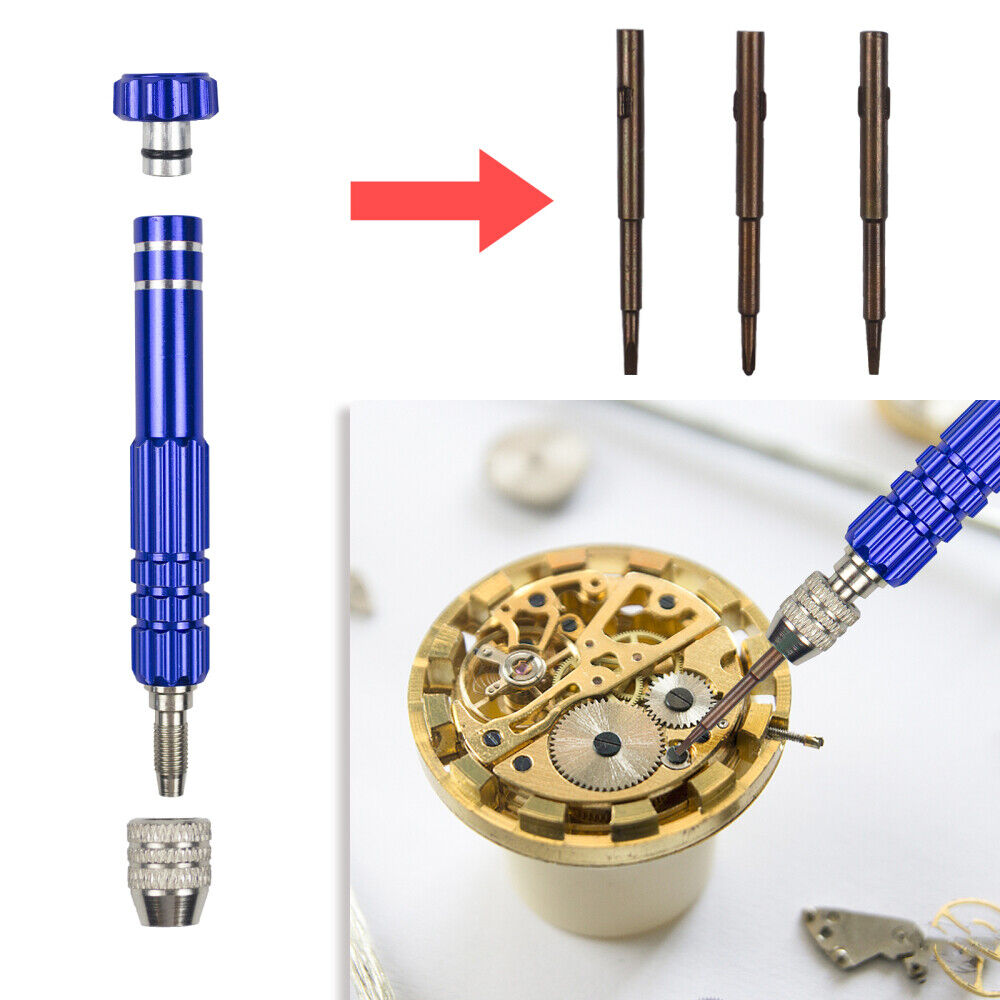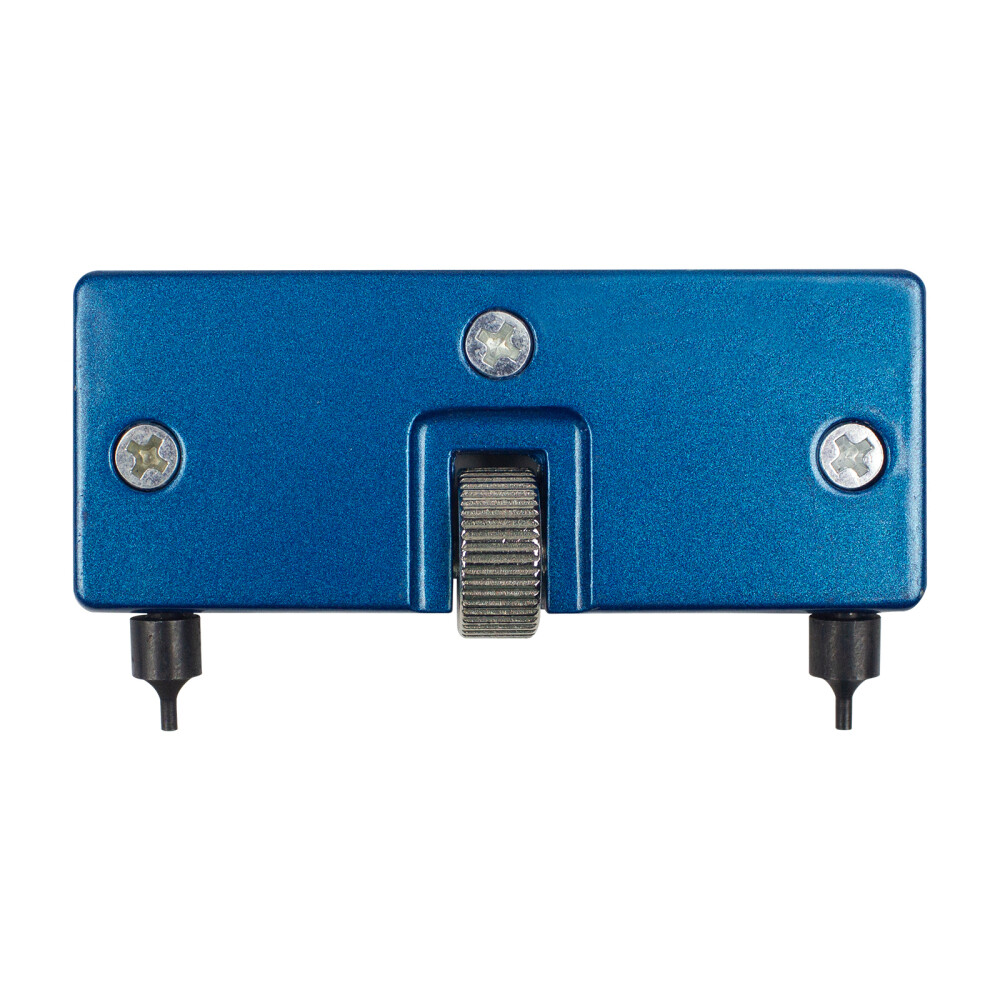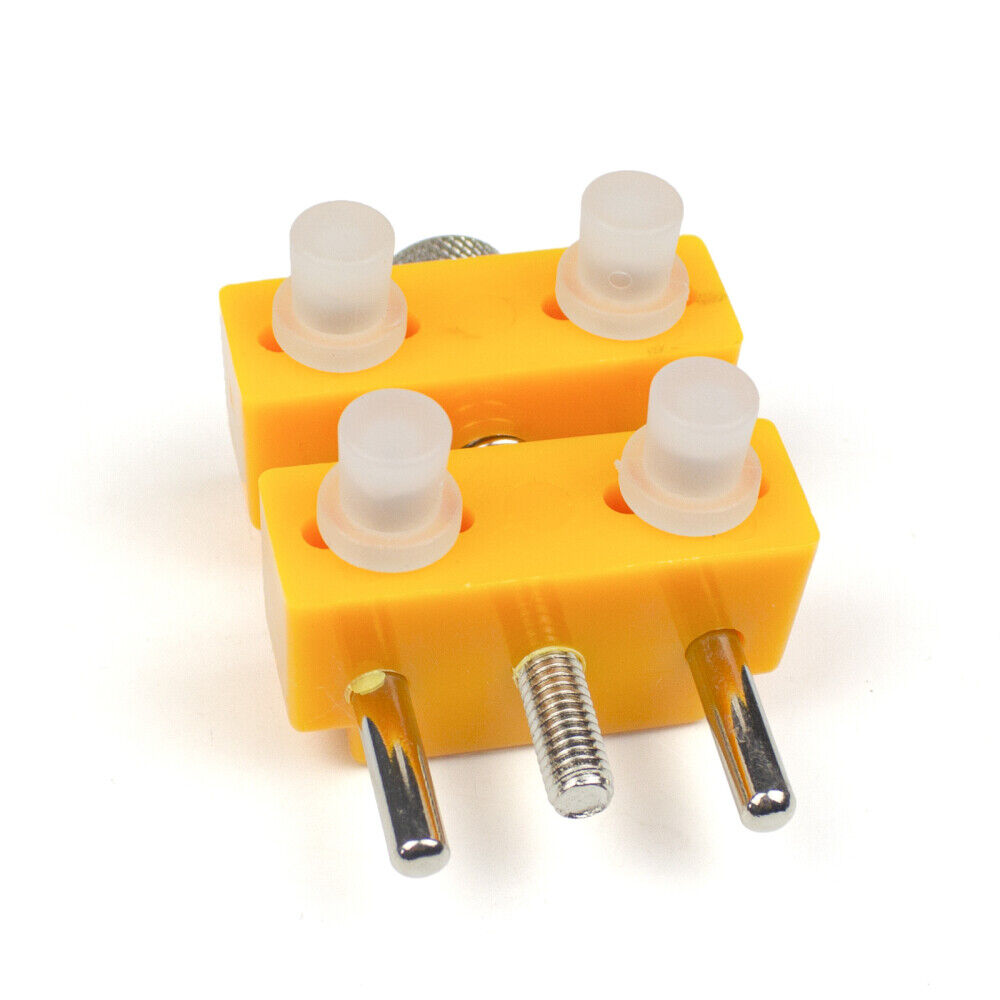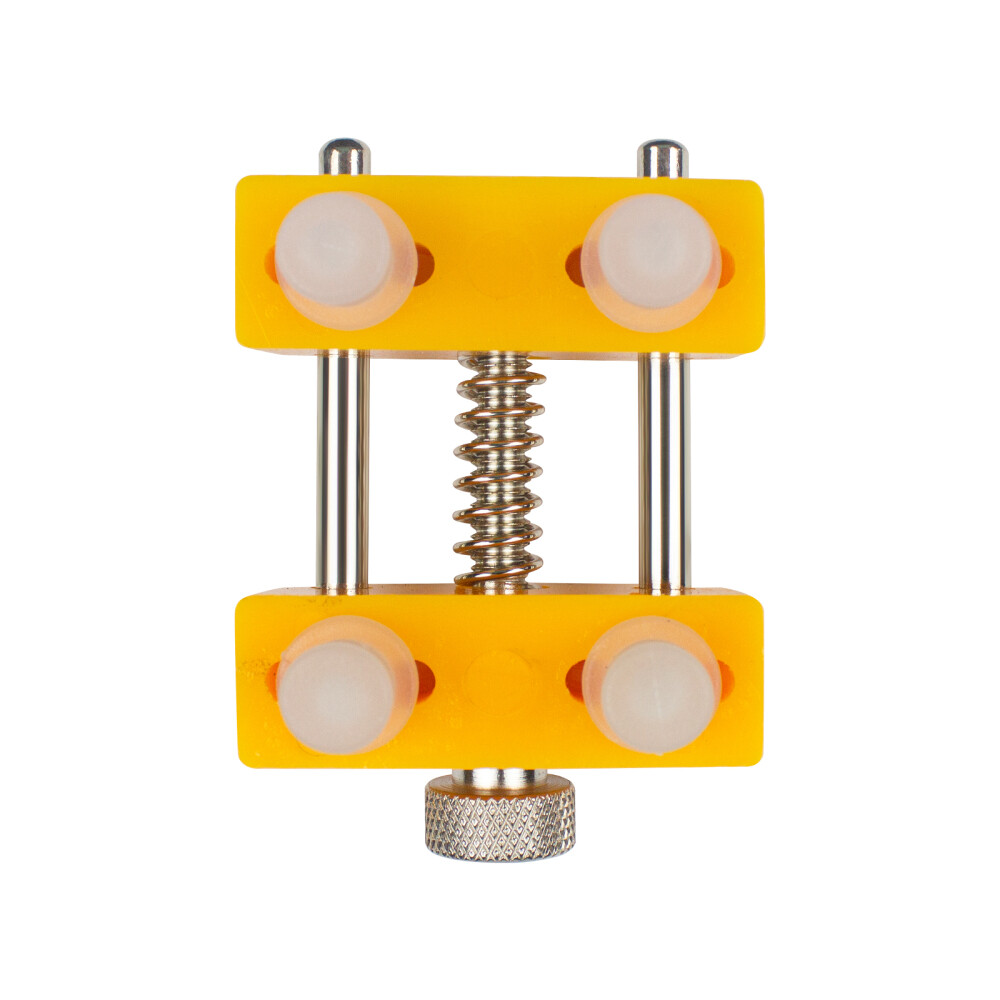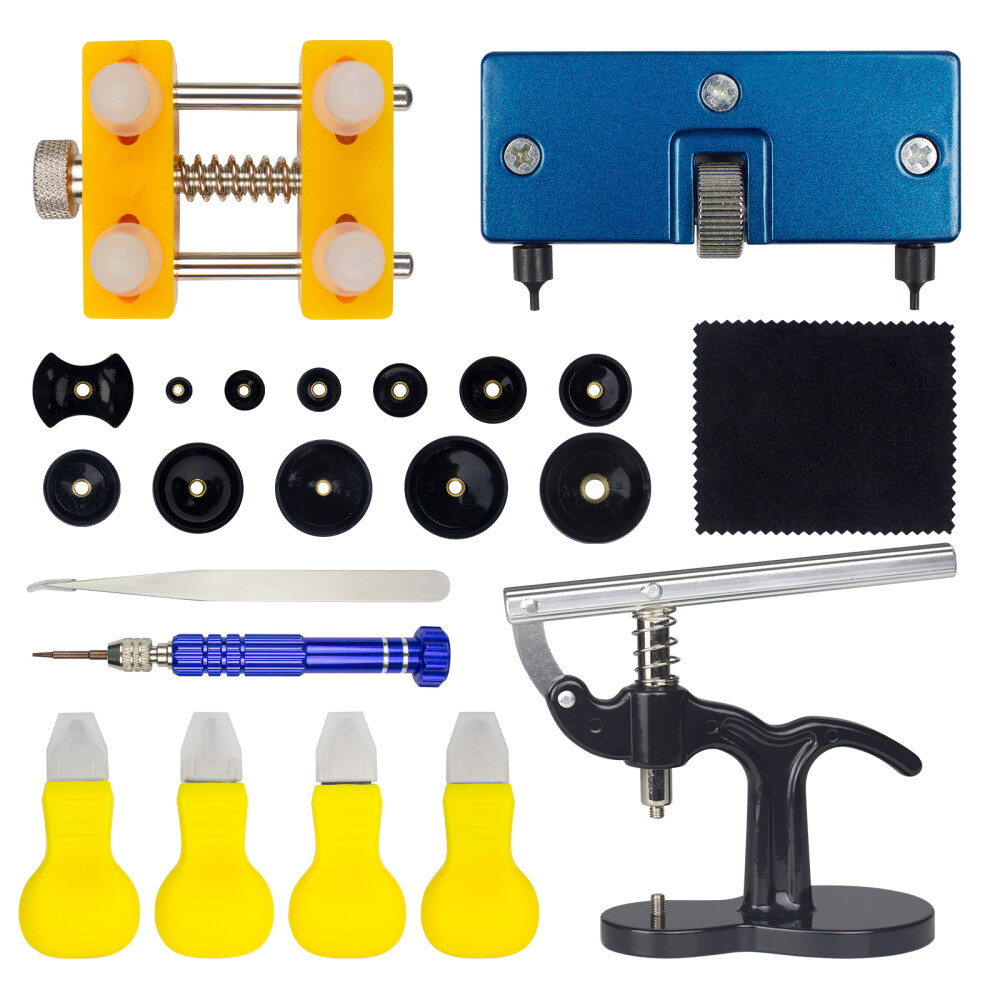 Description
Description:
The Ziss watch repair tool kit can easily remove the back cover of most watches for battery replacement and watch repair, saving you time and money.
Features:
Watch Case Holder: The holder comes with a base and 4 adjustable plastic pins. The base has adjustable bolts can be fitted according to the size of the watch. Fit different size watches and will minimize the risk of slipping and scratching.
Watch Case Opener: Made of superior stainless steel material.Compact Size Simple to use and jaw fully adjustable, tips adjust from 0.5″ to 2.2″ (12 mm to 57 mm) great for watchmakers to open different size watch case and water resistant cases.
Watch Case Press: Comes with an assortment of 12 dies to allow for all size watches,snap-on system allows dies to snap on and off quickly,facing down configuration means the repair person sees the case back being closed.This is one of our most popular items and the closer we most recommend.
Watch Case Opener Knife: Simply placing the blade under the case back and pry it off, eliminating the trouble of manual opening and protect your hands.
3IN1 Screwdriver: The screwdriver include phillips, flat tip screwdriver and nut holder.Different sizes of screwdrivers are suitable for different screws to avoid damage to the watch caused by incorrect size.
Tweezers: Take out the battery easily and solve the troubles that are difficult to remove due to the watch's fineness.
Specifications:
Watch case opener:
Color:Blue
Size:2.36inch x 1 inch
Jaw Adjust Range:0.5inch – 2.2inch(12MM-57MM)
Watch case holder:
Color:Yellow
Size:2.17×1.77×1.4 inches
Adjust range:Up to 2 inch watch
Package Included:
-1x Watch case opener(13MM-56MM)
-1x Watch case holder
-1x Watch case press
-12x Press dies
-4x Snap on case opening knife
-1x 3IN1 Screwdrivers (Phillips,Slotted,Hex)
-1x Tweezers
Policy
All packages will be shipped within 1 business day. Notification of shipment will be sent to buyer through email on the same day that your item is shipped.
We will ship this product via Standard shipping services. Normally, It takes
* 1-3 business days to the Western United States
* 4-6 business days to the Eastern United States
However, please note that there are certain circumstances that we unfortunately can not have control i.e. weather condition, delay by post office, Sundays, National Holidays, etc.
Besides, we don't arrange shipment on weekends. We appreciate your great understanding.