N197 Dryer Limit & Thermal Thermostat Kit for Whirlpool Kenmore W10900067
---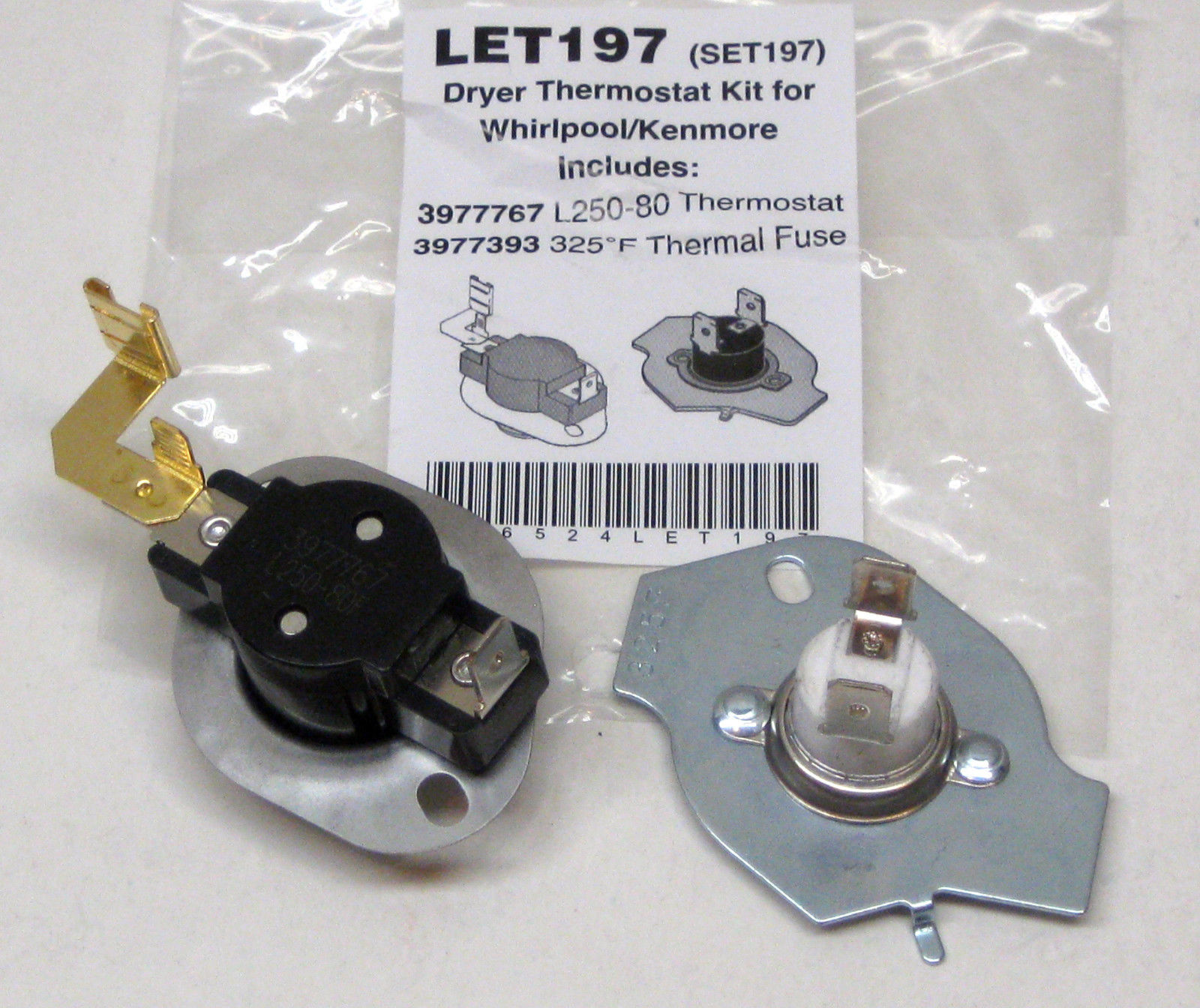 Dryer Limit & Thermal Thermostat Kit for Whirlpool Kenmore: Part Number N197.
Specifications:

This is High Limit Thermostat and Thermal Cut Off Fuse for the Heater.
325* degree F Thermal Fuse with L250-80* degree F High Limit Thermostat.
This is like the original installation on certain models.
No need to splice any wires, no re wiring needed.
Replacement For:
279816
W10900067
AP3094244
AP6036100
PS11769432
PS334299
Fits specific Whirlpool Manufactured Dryer Models including Sears/Kenmore, Kitchenaid, and Roper Models.
Product Details