Fitking – Your Health Partner Since 1999!
SALE PRICE WHILE SUPPLIES LAST!



Summer Nutrition

Peruvian Organic MACA


1500 mg – 120 capsules

Highest Potency!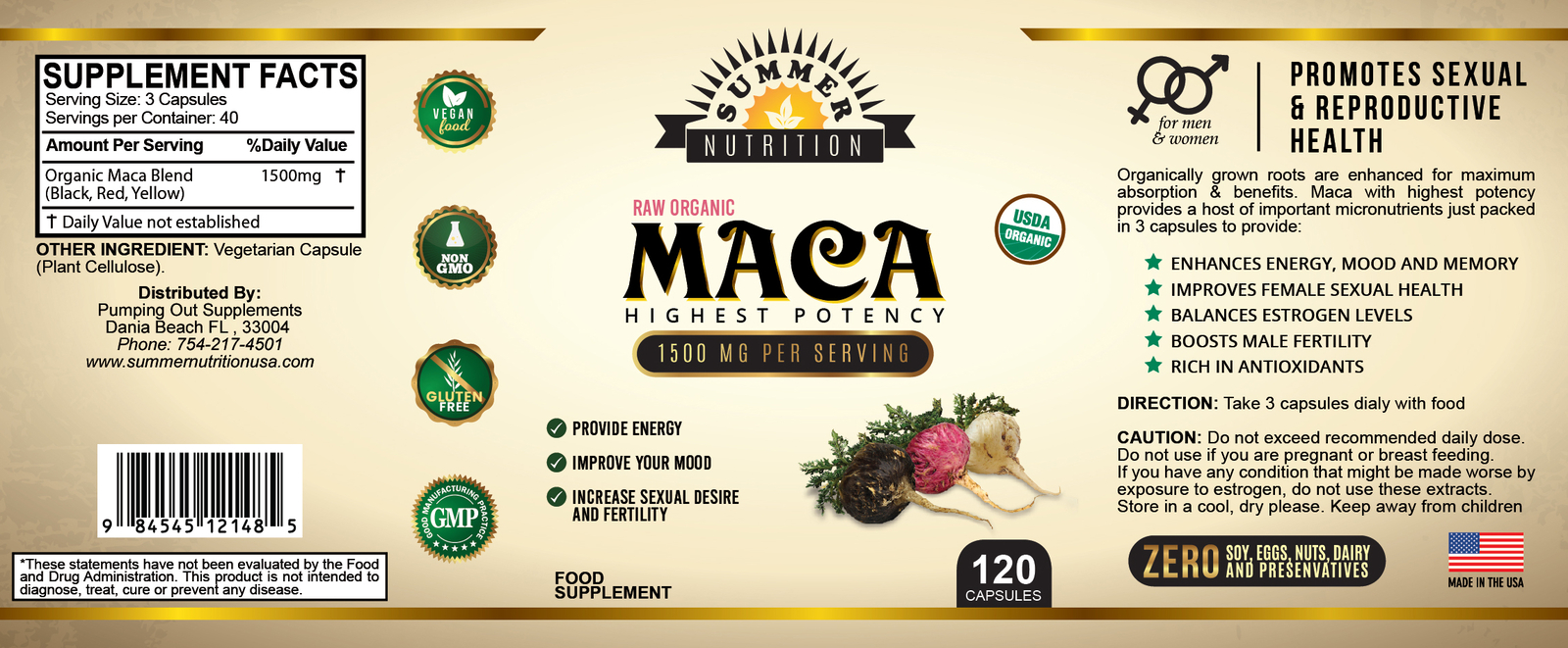 Raw Organic Blend of Red, Yellow, and Black Maca!


Summer Nutrition Highest Potency Raw Organic Maca 1500 mg – 120 Capsules

Raw Maca is alternately known as Lepidium meyenii. High Potency Raw Maca is grown at high elevations in the Andes region of central Peru. High Potency Raw Maca has been used for centuries by indigenous Peruvians as a food source, as well as for increasing stamina and energy. More recent scientific studies have demonstrated that High Potency Raw Maca supports hormonal balance and both male and female reproductive health.
Promotes Sexual &Reproductive Health
Enhances Energy, Mood, and Memory
Balances Estrogen Levels
Boosts Male Fertility
Rich in Antioxidants
SUGGESTED USE
As a dietary supplement, take 1 Vegetarian Capsule 1 to 3 times daily with food.
INGREDIENTS
Summer Nutrition Raw Maca High Potency 1500 mg – 120 Vegetarian Capsules
Supplement Facts
Serving Size: 1 Vegetarian Capsule
Servings Per Container: 120
Amount Per Serving
%DV

Organic Raw Maca Root (Lepidium meyenii)

** (Organic Blend of Red, Yellow, and Black Maca Root)

1500 mg
*
*Daily Value Not Established
Other Ingredients: Vegetarian capsules (Plant Cellulose)

Contains no: sugar, salt, yeast, wheat, gluten, corn, soy, milk, egg, shellfish or preservatives.

Vegetarian/Vegan Product.